Browse Journals
Welcome to the Tulsa Law Review
First known as the Tulsa Law Journal (1964-2001), the Tulsa Law Review has dedicated itself for more than fifty years to publishing outstanding scholarly works that stimulate critical thinking, provoke legal debate, and improve the law of our society. Each year, select TU law students are chosen to publish the Tulsa Law Review.
Welcome to the Journal of Comparative and International Law
The Journal of Comparative and International Law (TJCIL) was a semiannual publication, edited and staffed by students at The University of Tulsa College of Law. It was first published in fall of 1993 and ran through spring 2009. TJCIL published articles on a wide range of topics, including international commerce and ramifications of U.S. domestic law, human rights issues, and international energy and environmental law topics. Articles were written by prominent scholars, practitioners in the field, and students and have been recognized as important contributions to the development of international law.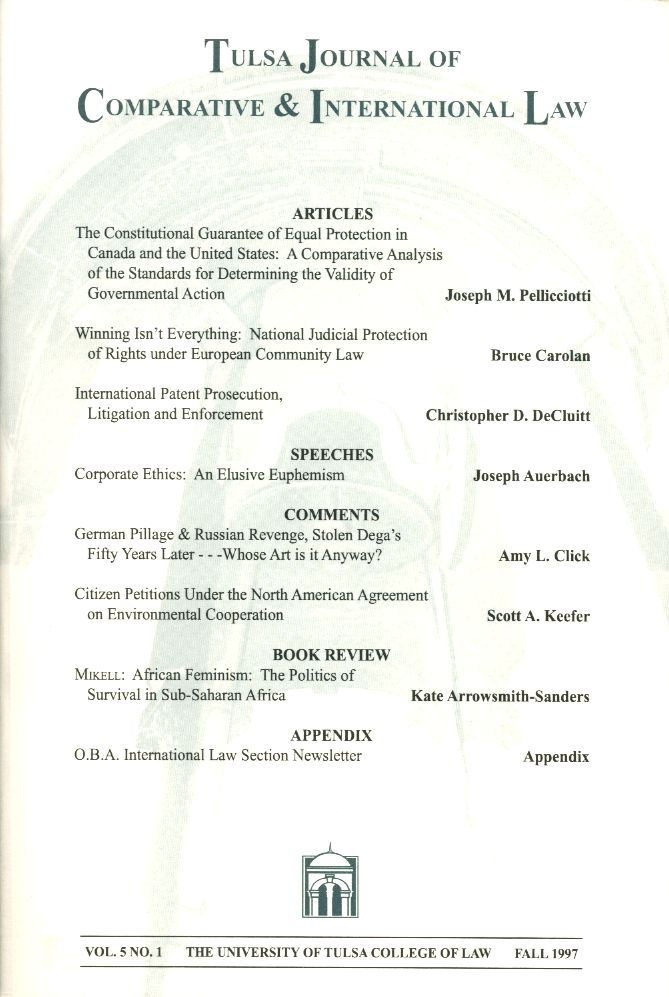 The Energy Law Journal is in its thirty-fourth year of publication. Published twice a year, it has close to 3,000 subscribers in the United States and 15 foreign countries, including Canada, England, Brazil, Argentina, Germany, Austria, France, Italy, Spain, Switzerland, Scotland, Singapore, Nigeria, Greece, and Turkey. The Journal has become a preeminent energy publication, providing thought-provoking and deeply researched articles by practitioners, internationally known academics, federal judges, high ranking government officials, and members of the Federal Energy Regulatory Commission. The Journal often has been cited by the United States Supreme Court, federal and state courts and agencies, law review articles, and energy industry speakers.